A great deal of Cloud9's outstanding growth over the last 18 months can be attributed to the widespread adoption of our solution by the energy trading community.
To express our sincere thanks for their business, we treated our customers in Houston to Happy Hour at popular local gastropub, The Hay Merchant. While there we enjoyed craft beer, ate delicious appetizers, and had some fun with our new Cloud9 swag! 

Check out some pictures from the event!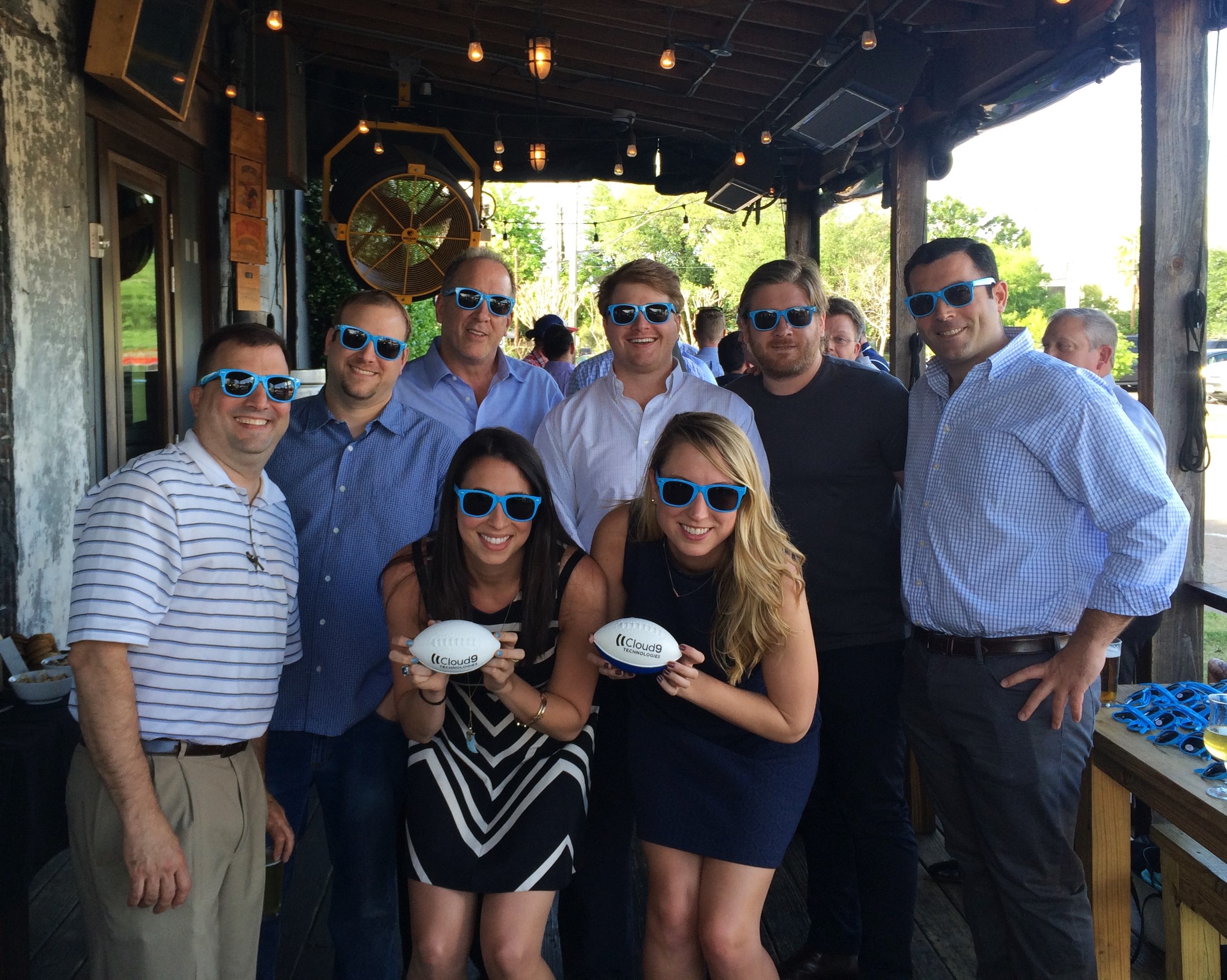 A happy crew showing off their new Cloud9 merchandise.
Back Row: David Cummings (Cloud9), Nate Mercer (Choice), David Signet (Amerex Brokers), John Mickel (Amerex Brokers),     Daniel Harman (TFS Energy), James Grandefeld (TFS Energy)
Front Row: Corry Starr (Cloud9), Margaret DeLong (Cloud9)

Cloud9 sunglasses with a twist – they open beer bottles!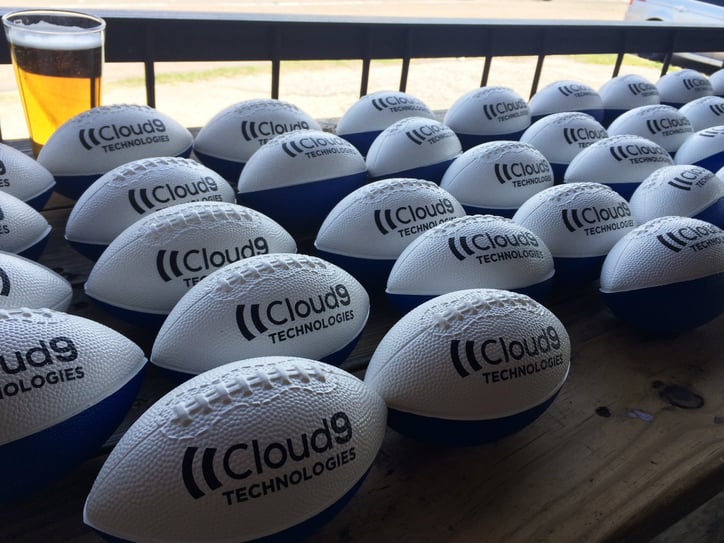 Cloud9 footballs – an instant stress reliever for traders.
Some of our favorite energy traders having a great time at the Hay Merchant!