We are proud to announce that Steven Terrell (Terry) Clontz, a well-regarded, 43-year veteran in the telecommunications industry and current Senior Executive VP of International Operations for Singapore-based ST Telemedia, will serve as Independent Director on the Cloud9 board.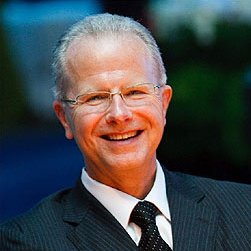 He is a true visionary with strong experience in strategic planning and growing telecom businesses worldwide, and will serve as a valuable resource as Cloud9 continues to expand internationally.
Terry began his career as an Engineer at Southern Bell in 1973, and went on to served as President of BellSouth Asia Pacific.   From Jan 1996, Terry served three years as CEO and President of IPC Information Systems, Inc., a global leader in voice trading technology.
In 2000, he was appointed as the first CEO of Starhub, a mobile, fixed line and CATV operator, which grew rapidly under Clontz's leadership to become the second largest info-communications company in Singapore.
"Terry is forward thinking, and a visionary in the telecom industry.  We are excited to welcome him to Cloud9's Board of Directors," said our CEO, Jerry Starr.  "We believe his strong experience, especially in strategic planning and growing telecom businesses in Asia, Latin America, and Western Europe across both developed and emerging markets, will be extremely valuable as Cloud9 continues to expand around the world."
Terry's impressive resume also includes considerable experience serving in both board and advisory roles for a number of successful telecommunication and technology companies, including:
Current Corporate Advisor to Temasek.
Current Chairman of StarHub
Current Independent Director of Level 3
Current Independent Director of Virgin Mobile Latin America
Current Independent Director of PSA International
Current Chairman of the Executive Committee for UMobile
Current Vice Chairman of the Executive Committee of GDS
Former Independent Director of InterDigital Communications for 16 years, retiring as Chairman in 2015.
Former Board Director for Jasper Technologies, a leading IoT services platform, until it was sold to Cisco in February 2016.
"We conducted an exhaustive search for someone who would further strengthen our board's breadth of talent and background, and we are delighted to have identified such an outstanding individual," said Rick Smith, Cloud9 Board Member.
I'm confident that Terry is going to make an important and positive impact on the company.
"I am excited about the opportunity to work with the Cloud9 Team," says Terry. "It is led by a highly experienced and dynamic leadership team who have developed a very disruptive voice trading platform.  I have enormous respect for the Founders and I am highly impressed with their progress. I'm honored to be joining the Board, and I look forward to working with my fellow Directors."
We are happy to welcome Terry as an experienced and valuable resource on the Cloud9 Board.
To learn more about Cloud9, watch this video.